Maggie May 12-29-2004 to 5-11-2010
We decided last night after we got the call about Maggie's biopsies to let her go, she had suffered enough already.
She was down to 11 pounds from the 18 pounds she was just 1 1/2 months before. She had no quality of life, she just layed on the couch unmoving and stared at us.
I took her to the vet and held her in my arms as they injected her. She put her little head on my chest and went to sleep peacefully.
She's no longer in pain.
As she was a couple hours before crossing the bridge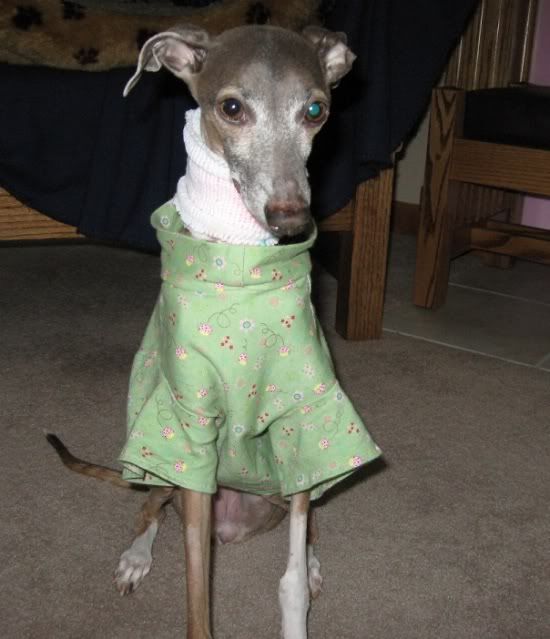 As I will always remember her.

Posted by Quality Weenie at May 12, 2010 10:01 AM