Bully!
Value Pet Supplies was having a huge sale on braided bully sticks with free shipping for bulk orders so the puppers got a huge box of them!
"A package for us mommy?"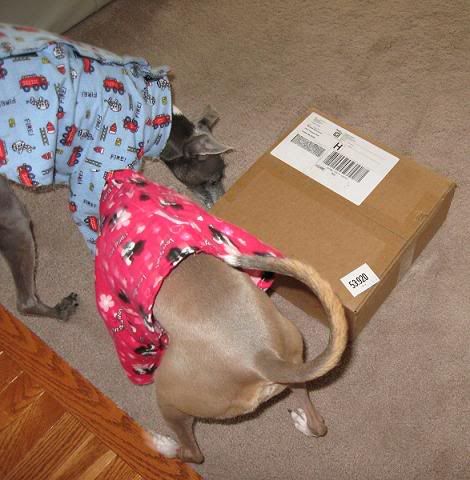 "Yum, they smell awesome. Can we have one, huh mom, can we"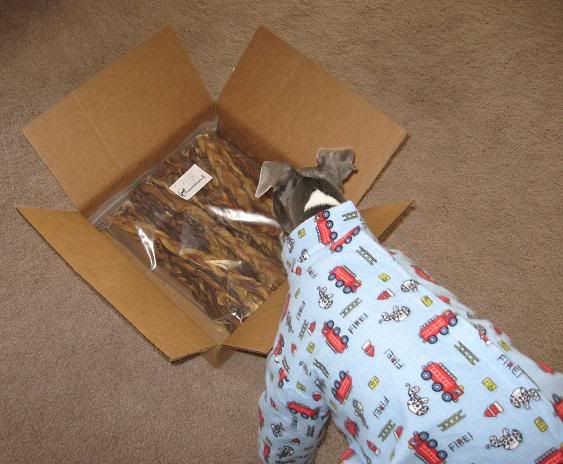 Lance enjoying his ...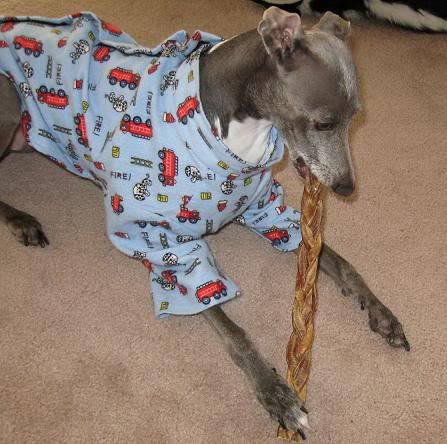 and Maggie enjoying hers!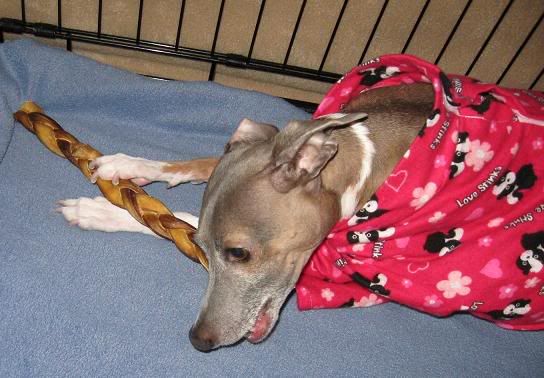 Posted by Quality Weenie at April 6, 2009 08:40 AM | TrackBack