I Am A Horder
Yes, I admit it I am a horder.
A horrible horder.
You could put it this way, when the revolution starts and the only form of currency is bartering I will be set with things to barter.
This is just a picture of my stuff from the kitchen, I also have a bathroom chockful and a Hall closet full and 2 other bathrooms with minor amounts.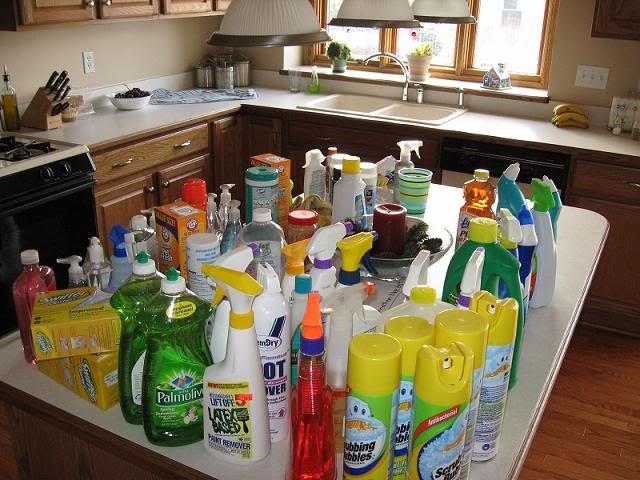 I have a thing for cleaning supplies.
Posted by Quality Weenie at February 11, 2009 10:43 AM | TrackBack