Craft Show Weenie
So I have been (trying) to do Craft shows to sell my doggie wares.
Did some in November and December, wasn't to successful because people just are not buying things at the shows.
So I am more hopeful for Fall 09 shows, plus I have one in March.
I was using a fanny pack as a money holder, but I hated that look.
Couldn't find anything else I wanted, so I found a pattern for a "tool belt apron".
This is the results!
The whole thing

A close up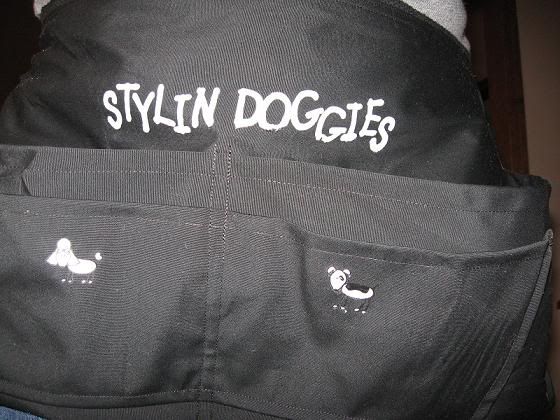 Posted by Quality Weenie at February 11, 2009 10:37 AM | TrackBack