Friday Doggie Blogging
Look closely and you can see Maggie's little tongue sticking out.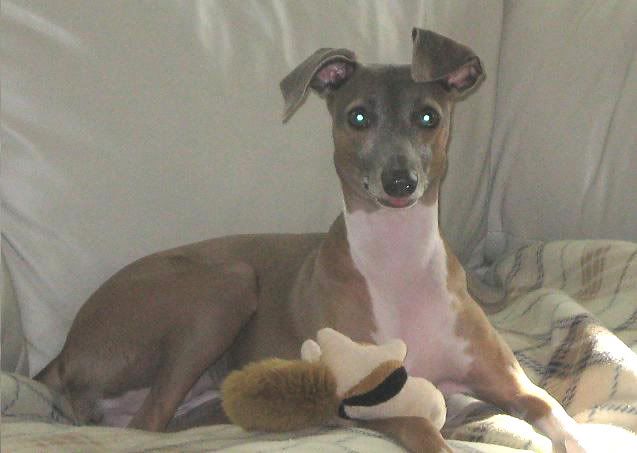 Lance loves this toy, it's the first one we ever bought for him.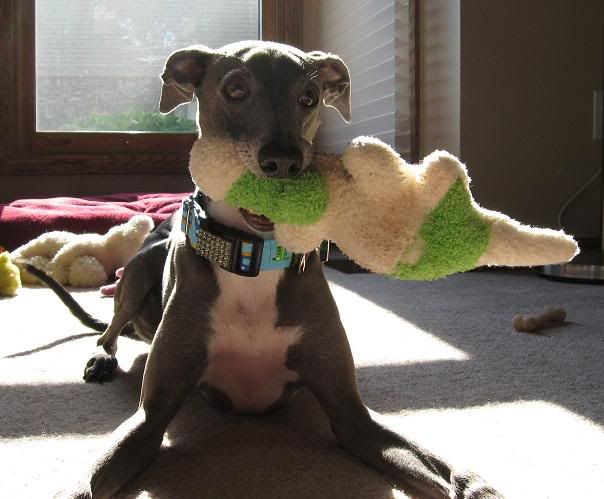 Maggie is looking up at her daddy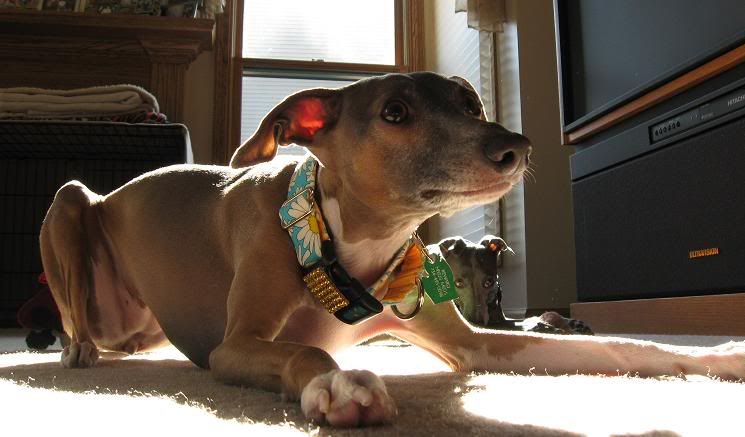 Lance has been going grey since he was 1 year old. Just recently he has started getting this grey patch on top of his head, looks like an arrow.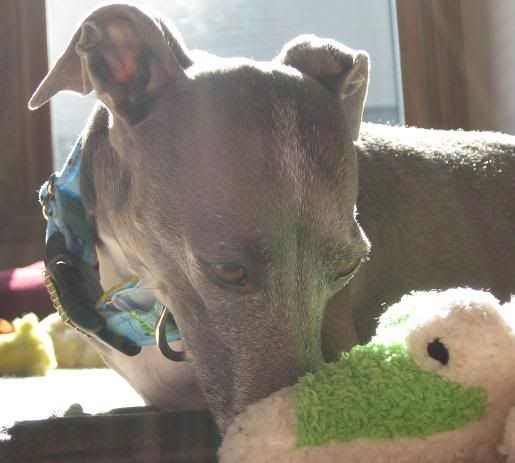 I was looking under the coffee table at Maggie and she started barking at me.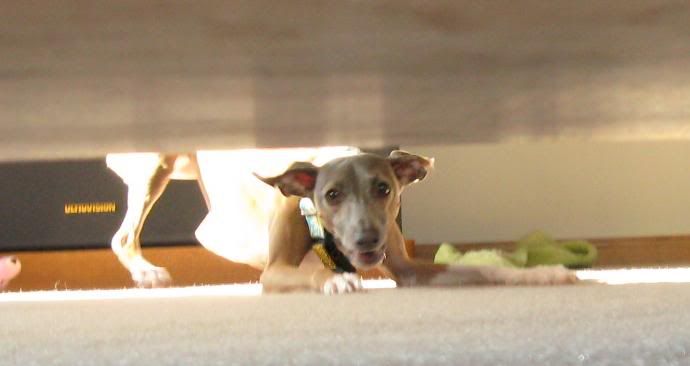 My boy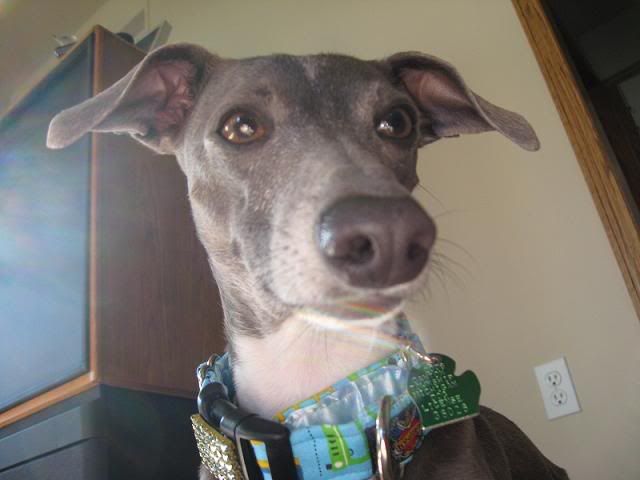 And Mr Weenie would absolutely kill me if he knew I posted this picture but it's my new favorite. Maggie is reaching up to give him a kiss.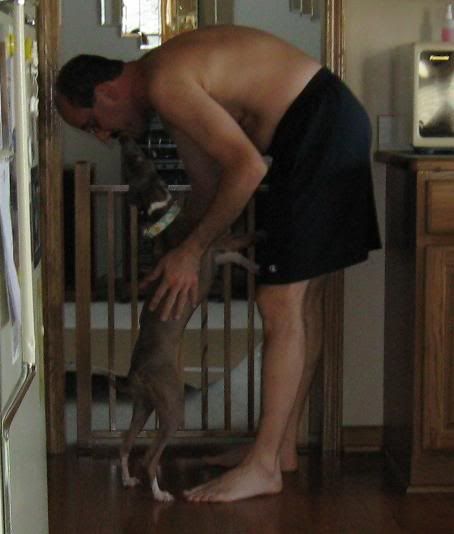 Posted by Quality Weenie at June 12, 2008 12:20 PM | TrackBack