My Babies!
I am having a painting done of Lance and Maggie. The artist is on a couple of the doggie forums I am on and saw a painting she did of some Italian Greyhounds in a VW Bug. I loved it.
So I enquired if she could do one of Lance and Maggie in a 65 Ford Mustang.
She has started the painting and here are a couple of the beginning shots.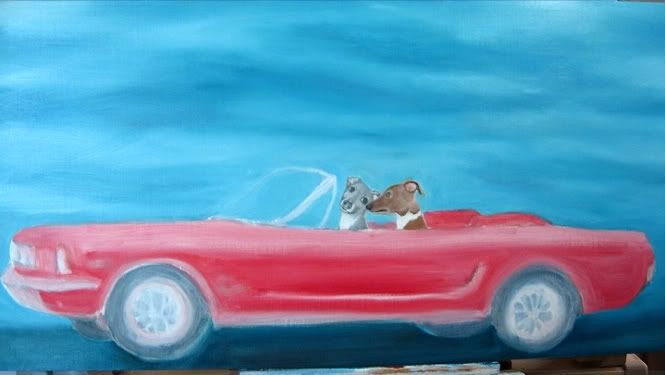 Posted by Quality Weenie at April 21, 2008 09:39 AM | TrackBack