Dammit, I Missed Them
At work on Saturday we had a fire, in the front offices no less.
I guess we have some sort of a exhaust fan in a closet (don't ask) and it shorted out, sent a spark down onto some boxes and the boxes caught on fire. If someone didn't go up into the front offices when they did the whole place could have burned down.
Instead the front offices are wet but not soaked because, luckily for us, only one of the sprinklers went on.
So it smells up front, there are tons of huge blowers on to dry things off and the closet is charred.
But I missed the firemen.
Dammit it all the hell.
I am assuming they looked something like this: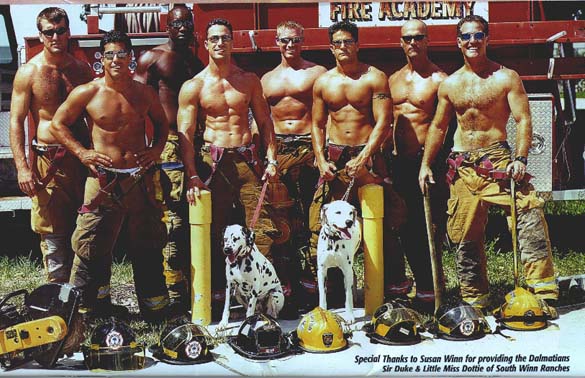 Posted by Quality Weenie at January 16, 2006 02:37 PM | TrackBack